large wood pellet machine


Make Pellet Fuel from Biomass Materials
Ring Die Pellet Machine is the key part in wood pellet production line. Since it is often used to produce wood pellets, it is also called large wood pellet machine. However, the biomass materials it can process are not limited to wood, wood chips or sawdust, it is also efficient and suitable to process other biomass fuel materials, like EFB (palm fiber), coconut shell, crop waste, bagasse, hops, bamboo, and other biomass materials. (Project report: 2TPH Wood Pellet Plant Setup in Australia >>)
Large Wood Pellet Machine for Sale
There are 2 models of large pellet machines that are suitable for the setup of complete wood pellet plant: BPM42 that produces 1-1.5ton/h and BPM508 that produces 1.5-2ton/h.
Biomass Fuel Pellets Made by Large Ring Die Pellet Machine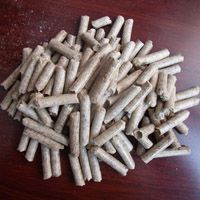 Pine Sawdust Pellets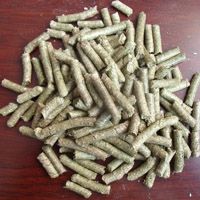 Corn Stalk Pellets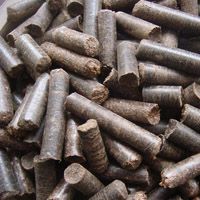 EFB Pellets
Technical Parameters of Large Pellet Machine
Model
Capacity (Ton/Hr)
Sawdust/Stalks
Power (KW)
Packing Size (MM)
Net Weight (KG)

BPM420

1.2~1.5/1.5~2.0
Main Motor
90

2500*1100*1900(2300)


3T
Feeding Machine
1.5
Conditioner Motor
2.2

BPM508

1.5~1.8/2.0~2.5
Main Motor
110

2800*1100*1900(2300)

3.7T
Feeding Machine
1.5
Conditioner Motor
2.2

Details of Large Pellet Making Machine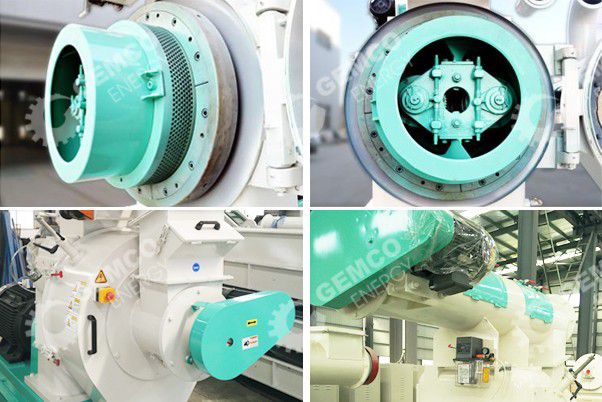 Main Spare Parts of Ring Die Pellet Mill
Reasons for you to choose large wood pellet machine:
The best choice for people who want to establish a biomass pellet plant for commercial purpose.

The pellet size can be 6mm, 8mm, 10mm or 12 mm.

It has large capacity. 1-3 sets of the wood pellet machines can be designed in a complete pellet production line. If larger capacities than 6ton/h are needed, we can parallel several lines together to meet your requirement.

Large Wood Pellet Machine Setup
The machine utilizes imported FAG bearings and oil seal to give the machine a higher efficiency, stability and low noise.

Strengthened high-chromium alloy and heat treatment is used for main working parts, so it performs extremely well in making hardwood pellets.

The main driver utilizes high precision gear transmission instead of belt transmission to increase 20% efficiency.

The specially designed lubrication system allows operator to lubricate the pellet machine even when it is working.

Air cooling system is adopted to prevent the machine from getting overheat.

The latest processing technology of ring die can guarantee it not cracking while in use, thus making sure one ring die can produce at least 800-1000 tons of pellets. (Note: roller and ring die are wearing parts, they shall be changed together even only one of them is worn out.)
If you are interested in setting up a wood pellet production line or EFB (palm fiber) pellet making plant, our ring die large pellet machine is your best choice. Contact us at any time to get professional advice and latest promotional price!
How to Improve the Output of Pellet Mill Machine?
The investment market of biomass pellet mill project is very hot, investors with vision will choose this industry. But what should they do can increase the output of wood pellets machines, both large pellet making and small pellet making machine? This is a question for a lot of investors. Only the output of pellet machine is increased, there will be better returns, which can enable investors to earn more money.


Large Wood Pellet Making Machine Manufacturer
First, to increase the output of wood pellet making machine, it is necessary to inspect and check the equipment before starting pelletizing. Only the equipment doesn't have any problems, the normal biomass pellet production will not be delayed and affected. So it is really critical to buy good quality pellet mill machine from a reliable ring die wood pellet mill manufacturers.
Second, the wood pellet manufacturing process must be in strict accordance with the standards for pellet fuel production, from raw materials selection to crushing, from crushing to drying, from drying to pelletizing. Every step is very important and must strictly enforce standards. Only this can ensure high yield of pellet fuel production. If the crushing is inefficient, the wood pellet produced will be rough. If moisture of drying can't meet the standard, the pelletizing process will be affected and cause lower output.
Last, any wood pellet factory should take good care of their wood pellet mill machine, keeping regular inspection and maintenance, which is the BEST and cost-effective way to ensure the performance of wood pellet processing equipment and there are no problems during the wood pellet production process.
Above just introduces some of measures to improve the output of a wood pellet making machine, if you have any questions, welcome to contact us, we are like to share more information with you!
GEMCO Wood Pellet Machiens for Sale
Large ring die wood pellet machine for sale – factory price large pellet making machine for pellet fuel production: buy wood pellet making machine from biomass pellet machinery manufacturer or supplier at factory price, get FREE technical instruction of wood pellet manufacturing process and business plan to set up complete wood pellet plant project in The Czech Republic, Guatemala, South Korea, Japan, Thailand, Indonesia, etc., at low cost.
Get In Touch
We receive enquiries in
English, Español (Spanish), Русский язык (Russian), Français (French) and العربية (Arabic)
. Our professional team will reply to you within one business day. Please feel FREE to contact us!